our ethos
at the grange
Join us in the beautiful Somerset countryside, where we instil a real love and passion for food and cooking which will last a lifetime. Many students travel from all over the world for the unique four-week Essential Cookery Courses. For over thirty years we have built an outstanding reputation for our success in helping students with their careers and lives.
the kitchen
A warm welcome awaits you in the kitchen: where we enthuse you with our passion for food and inspirational cooking. The friendly atmosphere is the ideal environment for professional expertise using the wonderful diversity of fresh natural ingredients.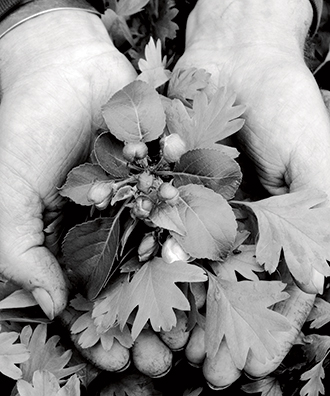 ...By eating well, on all levels, your life can change for the better...
Our infectious enthusiasm encourages you to learn to cook by cooking, through assimilation and experience rather than simple teach and listen. You learn by touch, smell and feel; your palate develops by constant tasting.
A large, light and well equipped kitchen allow a mix of traditional and modern flavours from Europe, Asia and the Middle East to percolate your senses. If you are enjoying yourself, you learn more, so we want the course to be fun for everyone.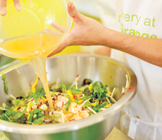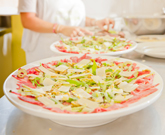 the ingredients
Sharing food is an intimate experience, and the time taken from each of our lives in growing and collecting
(or buying) food, preparing, eating and digesting it is immense. Food goes a long way towards making us and our world, who and what we are.
Cooking and eating good food is great fun – the more you know about it and practice it, the more you can enjoy it. By eating well, on all levels, your life can change for the better.
we produce
We produce an environment which is ideal for learning what food and cooking are really about. We have spent more than twenty years building and gardening to create The Grange as it is now. By converting a Somerset farmyard into a light, bright, south facing home for our students, we have created the ideal space to be immersed in food – living, eating and cooking away from the distractions of everyday life. Fresh, naturally grown produce is the key to good food.
"The land, the food, and
the people make the Grange
the absolute perfect place for any aspiring chef..."
The essence of the course is to share a meal, cooked together during the day, nourishing both body and soul.
our garden

Food is one chance that each of us has for contact with the natural world. By growing a huge diversity of plants, and producing a wide range of fresh, vibrant, colourful food, we encourage you to understand the power of eating! What we eat affects our own bodies directly, what we buy affects the planet directly. If we were all eating in tune with the way food grows naturally, we would have a far greater chance of being alive and vibrant ourselves!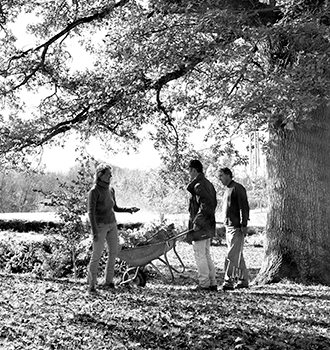 "The hands that work the soil feed the soil" African proverb
the experience
"It's been a month that I'll cherish for the rest of my life. The land, the food, and the people make the Grange the absolute perfect place for any aspiring chef looking for a first step into their culinary journey."
Patrick Nechvatal, 19, New Mexico, student
"A month of peerless, lively and engaging tuition by cooks who know & understand their food. The Grange excelled at taking a middle aged, unschooled in the kitchen, five nights a week beans on toast man into a cook. It was for me the decisive beginner's guide to cooking."
Henry Snell, student
"Anyone of any age or professional pursuit would enjoy and find great wealth in The Grange. The atmosphere is light and airy. The instruction is patient, positive, progressive. The reputation, world-class. Thank you!"
Giselle Sloop, New Hampshire, student