general info and faq's

If I am a mature age student, when is the best time to come on a course? We tend to have a broader mix of ages in the first three courses of the year. From June to December is mainly gap or people at or/not finished University.
Do I need to bring anything specific with me? Please wear what you feel comfortable in. We will supply everything else. Please wear covered, soft rubber soled shoes (but not black soles). Everything you will require in the kitchen is provided for you along with towels and bed linen.
What facilities are available? A tennis court, croquet lawn, badminton and boules. There are many lovely walks, so bring your Wellington boots.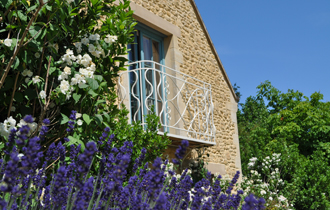 How old do I have to be to attend the course? Over 17 years old. There is no maximum age.
What is the ratio of men to women? This varies considerably!
When are the full fees due? We will invoice you 8 weeks before the course and require the full fees 6 weeks before the start of the course.
Do you take complete beginners? Absolutely. Many of our students have very little knowledge about cooking. Those with more experience however can gain a huge amount from the course.
Do you offer the Basic Food Hygiene certificate? Only on our 4 week course, which the majority of students tend to do.
If I want to do a ski season, which is the best course to do? The 4 week course is ideal for this. We can also give you advice about and contact information for agencies.
Do we get to eat what we have cooked? Yes. As the course is fully residential, you will sit down together as a group and eat everything you have cooked for both lunch and dinner. Breakfast is on a help yourself basis before teaching starts at 9.00am.
Do you have overseas students? The majority of our students are British, however we do get a large number of students from all over the world, including America, Canada, Australia, New Zealand, South Africa, Zimbabwe and Northern Europeans.
Can you help me find a job after I have completed the course? The Grange has an excellent reputation with all recruiting agencies. If you receive a good reference from the course, we will be very happy to guide you towards general recruitment agencies, ski agencies or yachting agencies.
Do most students share a room? Yes. However if you would prefer to have your own room, we can arrange this for a supplement of £50 per week. Please let us know early as we are limited to how many single rooms we can offer.
Can we stay on the weekends? Yes you may, but generally students tend to go home, stay with friends or visit relatives etc. If you need to stay, there is a nominal charge of £30 for UK residents for accommodation and you will need to supply your own food. You may be the only one on the property.
What time do we finish on Fridays and what time will we finish on the last day of the course? Generally we finish at about 3.30 p.m. each Friday. On the last day, we have a buffet lunch, where each student gets to invite two people. The guests have generally gone, and therefore you ae free to leave, by about 3.00 p.m.